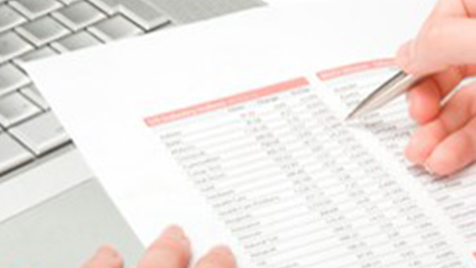 Database Design
Are you looking for a new way to track your company's business? What better way to do it than with a database designed specifically for you.
A well-designed database offers easy access to up-to-the-minute information about your business. Accurate data points are key to effective decision making and planning, but a useful database should also be able to accommodate change. Duplicate information should be avoided to make the best use of available storage space and to prevent unnecessary complexity. Some driving characteristics of any good database design are:
Division of information into subject-based tables
Custom-built data processing and reporting needs
Ability to manipulate data as needed
Ready access to data
In order to build your customized database, Zirkle Tech pros will:
Analyze requirements to identify the most important purpose and needs
Organize data into relevant categories
Analyze relationships between data points
Standardize tables to simplify information gathering
Evaluate ease of use for any and all parties involved
Once all the necessary information is gathered and all potential user needs are determined, we can get down to drafting a database that perfectly fits both your company and your team. We can create a database to keep track of customer profiles, product inventory, employee data, or any other information you'd find useful to track and evaluate. At the same time we'll also break information down into the most useful data points, allowing you to filter using parameters that make sense for your business. Once you've used the database, we can then refine the design for best results.
It's clear that design is central to your success when using a database, but the time it takes to learn database design principles can seem daunting. Let Zirkle Tech professionals craft a customized database that meets your needs while being easy to access, easy to use, and capable of producing relevant, actionable data. With a robust database to draw from, you can more easily track development and more effectively plan for growth.
If you're ready to get building, reach out to Zirkle Tech to discuss your objectives and business database plan. Call us today to schedule a consultation and to learn how your company can be better equipped to organize data while improving your bottom line.