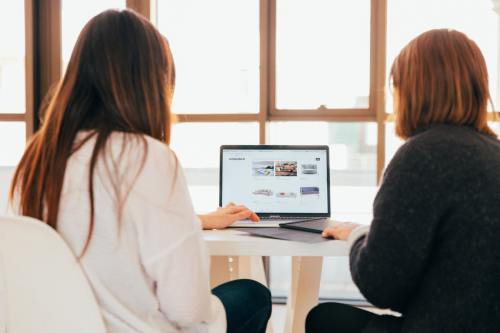 Computer Lessons
As technology changes, so do the computer skills that are necessary for everyday tasks, professional work, and up-to-the-second communication. Lessons offered by Zirkle Tech's proficient and skilled instructors are designed to help anyone at any skill level. Whether you are a professional in need of updated technology skills, new to computers altogether, or looking to develop a new hobby, we offer a wide range of lessons for everyone's computing needs.
Here at Zirkle Tech we clearly have a love for all things technology and computers, but we know that as accessible as they are for some, they can be a real source of frustration for others. There's no reason to let technology pass you by or make you feel less confident at work or in your personal life. We can help to make the learning process less intimidating and more intuitive.
With computer lessons from Zirkle Tech, you can expect to learn how to:
Operate a computer, tablet, smartphone, or other device at any level, from basic to advanced
Quickly find and share important information online
Access and use word processing, spreadsheet, presentation, or other software
Operate professional programs and databases
Interact with social media platforms and subscription-based services
Utilize technology to streamline regular household or work duties
Safely access personal information online
Set up new equipment and accounts
Store and organize files
Troubleshoot potential problems
Protect your safety and security online
Understanding how to use your computer and access the internet opens untold opportunities to both simplify and enrich your daily life. Zirkle Tech has the knowledge to build on what you already know, bring you up to speed, and help you grow even further. With our dedicated, personalized training options we'll help you find the confidence you need to make better use of computers in both business and personal settings. Call us today to schedule your first lesson and receive 50% off of the second. We're ready to help you learn!
No matter your current skill level, we can help you to advance at your own pace. Get in touch to learn more about our instructors, available lessons, and all the benefits that await.