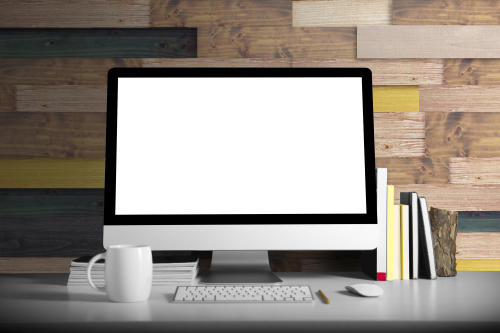 Custom Computers
Would you like to have a computer designed around your business's specific needs, without extra software slowing down your system?
If you're into gaming, you routinely handle photo and video editing, or you have other productivity needs and your current computer can't deliver, then a custom computer is the way to go. Keep your business tasks running smoothly with a custom build from Zirkle Tech.
Why Choose a Custom Built Computer?
There are plenty of reasons why someone might prefer a custom computer over an off-the-shelf option. In the end, it comes down to the element of choice and control over what's included or left out. Being able to personally choose the components in your new computer gives you several distinct advantages:
Easier upgrades: should you want to amp up power in the future, it's easier when you know what's there to begin with and its exact configuration

Increased performance: whether it's a cooling system or a GPU, CPU, or RAM capability, a custom build allows you to incorporate the just-right components for optimal performance

Quality control: when you opt for a custom-built machine, you can invest in higher quality parts than what's readily available in pre-built models
Zirkle Tech experts can help you to select the ideal graphics card, CPU, case, and motherboard for your custom computer. Our team is well-versed in various systems and usage goals and will ensure that you receive the best quality parts for your budget. We can also make sure that any custom aesthetics you're looking for are part of your unique build.
Building a custom computer system may or may not be more affordable up front, but it definitely is over time. Where typical pre-built models might give out or start to lose efficacy, your custom-built system was quite literally built for the challenges you'll put it through every week, month, and year.
Whether your custom build is for a serious hobby or tied into your livelihood, we'd always recommend working closely with a professional. On top of a deep knowledge of components and the time and effort it takes to track down supplies, you'll also need some specialized tools and skills. Here at Zirkle Tech we've already built that infrastructure for you.
Get in touch with us to discuss your computer building plans and goals and to make a custom built computer part of your future. We'll design a system that both meets your needs and exceeds your expectations.